Health Coach Program by Sumit Dubey
This is a 3 month paid program where you will get complete understanding and practical experience about how to become a successful Health Coach..
After completing this course you will be able to earn approx Rs.30,000 – Rs.50,000 p.m. while working 3 to 4 hours a day.
New Batch Starting from 18th Apr, 2023!
Here is what you are going to get in this program
After completing this course you will be able to earn approx Rs.30,000 – Rs.50,000 p.m. while working 3 to 4 hours a day..
You will get these options after completion 👇
1. You can join our team and work with us for the long term..
2. You can launch your own program and I will help you initially to get business and how to run your program successfully..
3. You can work with us for a few months, get some experience and then start your own program.
Eligible to join – If you are a fitness enthusiast, if you really love to be healthy and fit and ready to help others to become fit and lead a healthy lifestyle..
Total seats are 20 and admission will be given only after screening
Details of Classes :
Classes are online live classes on zoom..
Timings – 9:00 p.m. to 10:30 p.m.
Days – Monday, Wednesday & Friday..
Batch commencement date – 18th April, 2023
Course fee – Rs.29,999/-
What will be covered in the program?
✅Introduction to Fitness and Wellness
✅Definition of fitness and wellness
✅Benefits of regular physical activity
✅Health risks of a sedentary lifestyle
✅Principles of physical fitness
✅Anatomy and Physiology
✅Basic anatomy and physiology of the human body
✅Skeletal and muscular systems
✅Cardiovascular and respiratory systems
✅Endocrine and nervous systems
✅Exercise Science
✅Types of exercise and their benefits
✅Exercise guidelines for different populations
✅Factors that affect exercise performance
✅Nutrition for Fitness
✅Basic nutrition principles – Macronutrients and micronutrients
✅Energy balance and weight management
✅Fitness Assessment and Prescription
✅Fitness assessments and testing
✅Exercise prescription and program design
✅Safety considerations for exercise programming
✅Special considerations for different populations (e.g. seniors, pregnant women, individuals with disabilities)
✅Group Exercise Instruction
✅Group exercise formats (e.g. cardio, strength, flexibility
✅Leadership and communication skills
✅Safety considerations for group exercise
✅Personal Training
✅Client assessment and goal setting
✅Exercise programming for individuals
✅Motivation and behavior change techniques
✅Business and Marketing for Fitness Professionals
✅Business basics for fitness professionals
✅Marketing strategies for building a client base
✅Financial management for fitness businesses
✅ Complete understanding of social media marketing
See what Our Students Have To Say!
Our Weight Loss Classes Results
My name is Sumit Dubey, and I have been transforming people's lives for the last 14 years in Delhi & NCR. With over 15 years of experience, I have developed and implemented customized fitness regimes to meet individual clients' specific needs.
During my time in the corporate world and through training thousands of people, I noticed an important segment of society that was being neglected in terms of their physical and mental health. These are the superwomen, such as working mothers, housewives, newly married women, and women who have dedicated their lives to their families. They often sacrifice their own well-being for the sake of their loved ones and are left with little time to prioritize their own health.
I have been touched by their selflessness and have made it my mission to help them achieve their fitness goals and nourish their mental and physical health. By instilling healthy habits, fitness regimes, and nutritious diets, I hope to make these an inseparable part of their lives. This will not only benefit them, but they will also pass on this legacy to their children, friends, family, and acquaintances, making a significant contribution to creating a healthier future generation.
Fitness is not a trend or fad, it is a way of life that is simple, easy, and inexpensive. My goal is to inspire self-belief in every woman who joins me on this journey and to help them become the best version of themselves.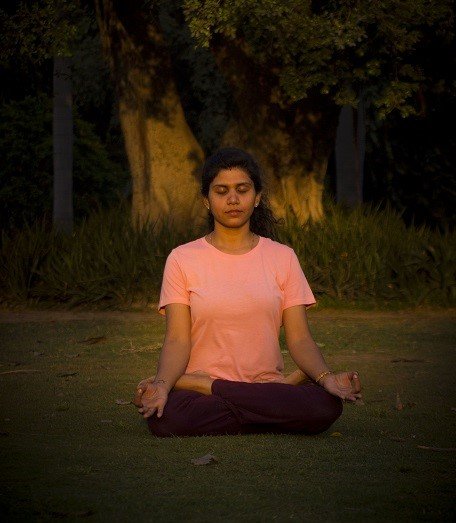 I am Shweta Singh, a certified yoga instructor and a proud mother of a 4-year-old son. Over the past six years, I have helped over 800 individuals, both men and women, to achieve their fitness goals through yoga.
For me, yoga is a holistic workout that benefits both physical and mental health. It's essential to supplement yoga or any other physical activity with an active lifestyle, a balanced diet, and proper rest to achieve a leaner, stronger, and fitter body.
I believe that fitness is simple, and we only need to follow a few basics and use our common sense.